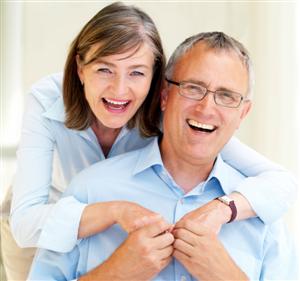 ProUroCare is engaged in the business of developing innovative products for the detection and characterization of prostate disease. Our initial product is a "prostate mechanical imaging" device called the ProUroScan System. The ProUroScan is an imaging system that is designed to produce an elasticity image of the prostate as an adjunctive aid in visualizing and documenting abnormalities of the prostate that have been detected by a digital rectal examination ("DRE"). As an adjunct to DRE, the ProUroScan system will be used following an abnormal DRE to generate real-time images of the prostate that can be stored electronically.
Since our inception, our goal has been to establish the ProUroScan System as the standard of care in the process of detecting and monitoring prostate disease, and to leverage our mechanical imaging technology and intellectual property to create new products both within and outside the field of urology.  The key business strategies by which we intend to achieve these objectives include:
Establish Prostate Mechanical (Elasticity) Imaging as a Standard of Care for Detecting Abnormalities in the Prostate. Our clinical development strategy is to collaborate closely with leading physicians and scientific experts involved with prostate disease. We have established a high level of awareness and strong working relationships with leading experts and believe that their involvement will allow us to create overall market awareness and scientific validity for the ProUroScan System while assisting the the physician in training and ongoing clinical studies.  These scientific experts will also be important in promoting patient awareness and gaining widespread adoption of the ProUroScan System.
In Collaboration with a Strategic Partner, Drive Market Adoption. As an effective way to accelerate  sales and marketing support for the ProUroScan System, we plan to establish a strategic relationship with a large urology medical device, imaging, therapeutic, or pharma company.  We believe that leveraging the established sales presense and resources of a significant strategic partner will allow us to penetrate both domestic and international markets more quickly and afford us an opportunity to obtain additional financial support.
Expand and Protect Our Intellectual Property Position. We believe that our issued and licensed patents, patent applications and technology will provide a strong position from which the company can successfully market the current ProUroScan System and develop new products within the prostate disease market.  We have also developed patentable concepts that will expand coverage for our technology in other urological market segments and into other organ systems and disease states. We intend to implement patent strategy globally because of the significant market opportunities that exist for our products outside the United States.
Seek Coverage and Reimbursement for the ProUroScan Imaging Procedure. We expect our  revenue will consist of a compbination of equipment sales and fees charged per procedure.  Initially, we anticipate using a "patient pay model" for physicians to receive payment for performing the ProUroScan procedure.  We believe that patients will be willing to pay for the ProUroScan System procedure out of their personal funds in sufficient numbers to support the initial launch of our product in advance of having coverage provided by third-party insurers. Over time, we expect to establish the value of the ProUroScan imaging procedure and pursue government and other third-party reimbursement coverage.
Leverage our Imaging Technology for Additional Clinical Applications and Indications. We intend to continue to conduct research and development through our development partners that will enable us to expand our indications for use in the prostate field. For example, we plan to study and develop enhanced versions of the system that may be able to monitor changes in prostate tissue over time, guide prostate biopsies, do prostate disease screening and assess changes in prostate size and density following drug treatment for ("BPH").  We believe that the underlying technology also has potential applications in other organ systems in addition to the prostate. We will need to obtain FDA clearance fo any such expanded claims or applications.